Trend Setter, Goal Getter.
Fed up of January already? Sick of seeing the same old clothes in your wardrobe? Shake Baby Shake already have your 2020 cocktails sorted and now we've got the coming year fashion trends to match!
Below are our tips on how you can style out, to stand out from the crowd, leaving you slayin' all day.
We all want to keep up to date on the latest trends and styles, but we don't just want to follow the crowd, we want to stand out! Anyone can just wear what everyone else is wearing right? Why not switch it up, to be the one setting the trends as well as following them.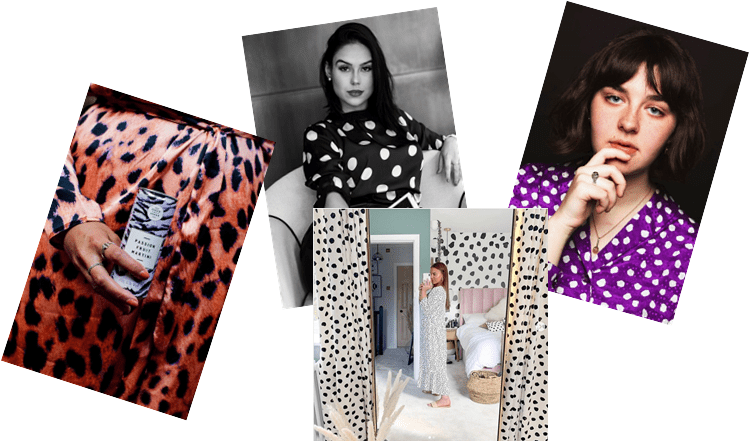 Polka-dot - Spotted on the runway'
Year on year there seems to be a new print that re-merges from the fashion archives. Last year it was the return of all things leopard, but what's going to be the print of 2020?
Well as lovers of all things print (don't believe us? Just look at our cocktails!), we can reveal that this year looks to be the return of the Polka dot! A classic that never dies, polka–dots look to be bigger than ever in 2020, having been 'spotted' on the spring 2020 runways from the likes of Balmain and Paco Rabanne, and filtering down to the likes of Topshop and Zara.
Style tip: Some of you may remember a very popular polka-dot piece from last year. Labelled 'The Dress' from Zara, the black and white, spotted midi dress caused quite a storm, even generating its own 24.3k following IG account (@hot4thespot). As it was only available in one colour, people started then adding dye to the dress to make different colour variations. Adding coloured dyes, such as DYLON dyes (@dylon_uk) can be a great way to add a bit of colour to those black and white prints, or even just to switch up a polka-dot piece that's been laying in the back of the wardrobe for years. Why not give it a go!
Every boss out there needs a suit, so good news! The suit trend doesn't look to be slowing down anytime soon, and in fact looks to get even bigger in 2020!
The success of this style comes from its ability to serve as both the ultimate 9-5 boss babe outfit, but as an equally stylish, after work drinks kinda vibe. From pinstripes to bright pastel colours, this look can be styled with either a casual T and trainers, or add some height with heels and a body suit for the ultimate slay look.
Style tip: To switch things up a little, try swapping the trousers for shorts. Bermuda style, or even culottes are a great way to add a little something different to this look and get those heads turning.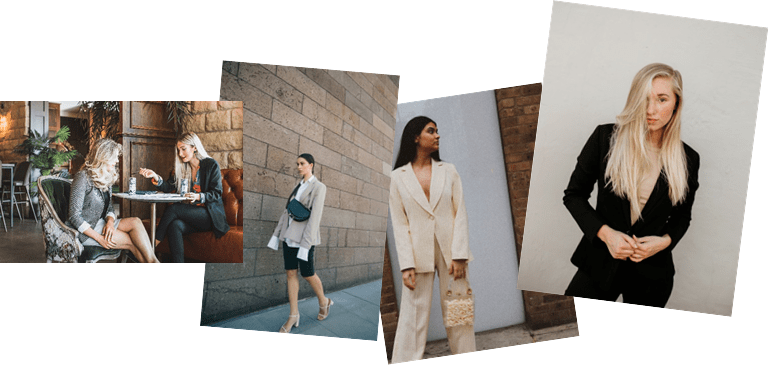 Yellows/ marigold - 'Hello Yellow'
With so many colours always filtering into the latest fashion trends, it's hard to keep track of what colours are actually 'in' each season. Well we have one colour that's set to be a 2020 must have in your wardrobe and it's all yellow!
Be it canary or pastel, yellow is set to be the colour of the summer, not to mention the colour of our brand new Tropical daiquiri flavour (we're trend setters what can we say). It's already been seen walking down the runway for Victoria Beckham and should definitely be a colour walking into your wardrobe this year.
Style tip: To add the edge with yellow, opt for a bright or even neon yellow piece. This can be a great way to add a hint of colour to an outfit or contrast against dark colours. Whether it's a top, belt, hair accessory, or even opting for a bright yellow eye liner, this can be a great way to stand out and be bold.

Cya denim, there's a new material on the runway.
Yes, the leather look is on its way to being a trend for the coming year and who could miss it? Not only will it be in the form of jackets, but just about every piece of clothing around is set to join the leather parade, and who can blame them? With its sleek fit and finish, it's the perfect material for all you boss babes out there.
Style tip: Don't be afraid to really vamp up the leather with this look, the more of it the better. A pair of leather trousers with a leather shirt can be a great combo and a great way to release your fierce, inner Halle Berry. Also remember leather doesn't just come in black, opt for brown or tan pieces for a softer look.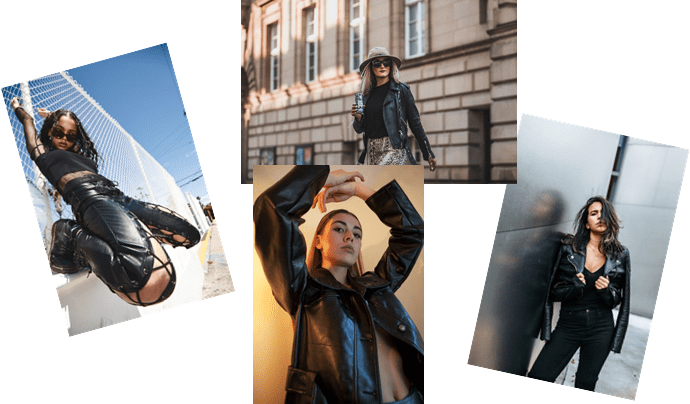 Accessories - 'Rise and accessorize'
We already know the number one accessory to any outfit you're gonna wear this year is one of our cocktails in hand, but it's nice to have a look at the other contenders for this year…
After the success of the miniature handbag in 2019, the new (and you'll be happy to know slightly bigger) trend for 2020 looks to be 'soft'/'pouch' clutch bags. After Bottega Venneta bought out their (rather pricey) version last year, this style is rising in popularity with PLT already bringing out their own version.
Another accessory set to walk its way back into the biggest 2020 fashion trends, are that trusty pair of chunky boots you can't live without. Whether they're paired with mom jeans and a leather jacket, or a midi dress, you won't want to be without a pair this year.
Style tip: These can be a great way to add some edge to a look. Try pairing them with something delicate and feminine, like a nice floral midi skirt, too add some fierceness to your outfit.
And last but by no means least the biggest trend set for the coming year, our super sassy cocktails that absolutely no outfit is complete without!
So there you have it, our top fashion tips and trends for the year ahead, so you can look the ultimate boss babe while being the best version of you.
Shop our drinks in store at Morrison's, Asda, Coop and Sainsbury's and don't forget to follow us @sbscocktails.