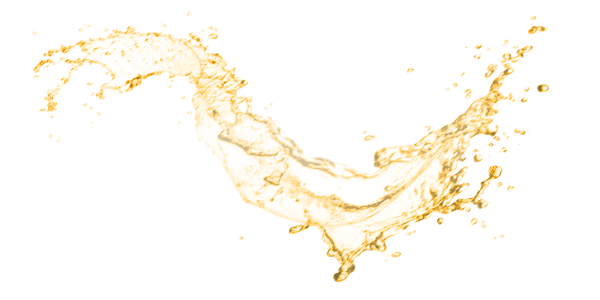 Our original and iconic Passion Fruit Martini offers a silky-smooth mix of passion fruit juice and natural flavourings shaken with fruit alcohol and vodka to create a statement cocktail with a fruity hit. Available in 250ml single cans, as a 4-pack and part of the mixed 10-pack. The sleek can is decorated with a purple tiger-print design for an added wild touch. 4% ABV.
If Passion Fruit Martini is your favourite, the 4-pack is an ideal option. Perfect for taking to the park or gifting to a friend, the 4-pack comes wrapped in our iconic print so you don't have to.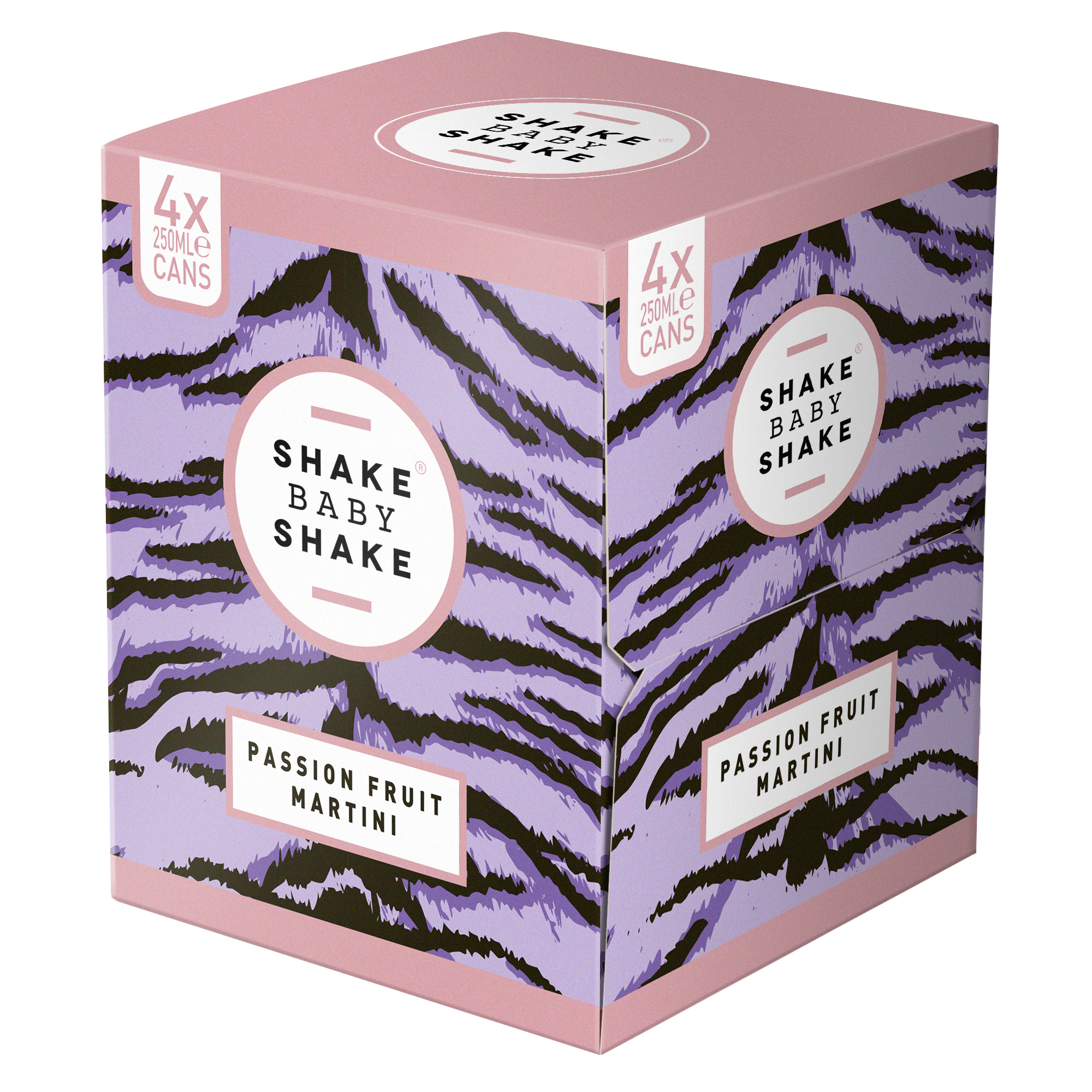 New to the range, the Celebration Bottle offers our bestselling Passion Fruit Martini flavour in a 75ml bottle format. Wrapped in our iconic tiger print design the Celebration Bottle takes all the thinking out of making special moments stylish and is an ideal gift for any glam friend who loves cocktails.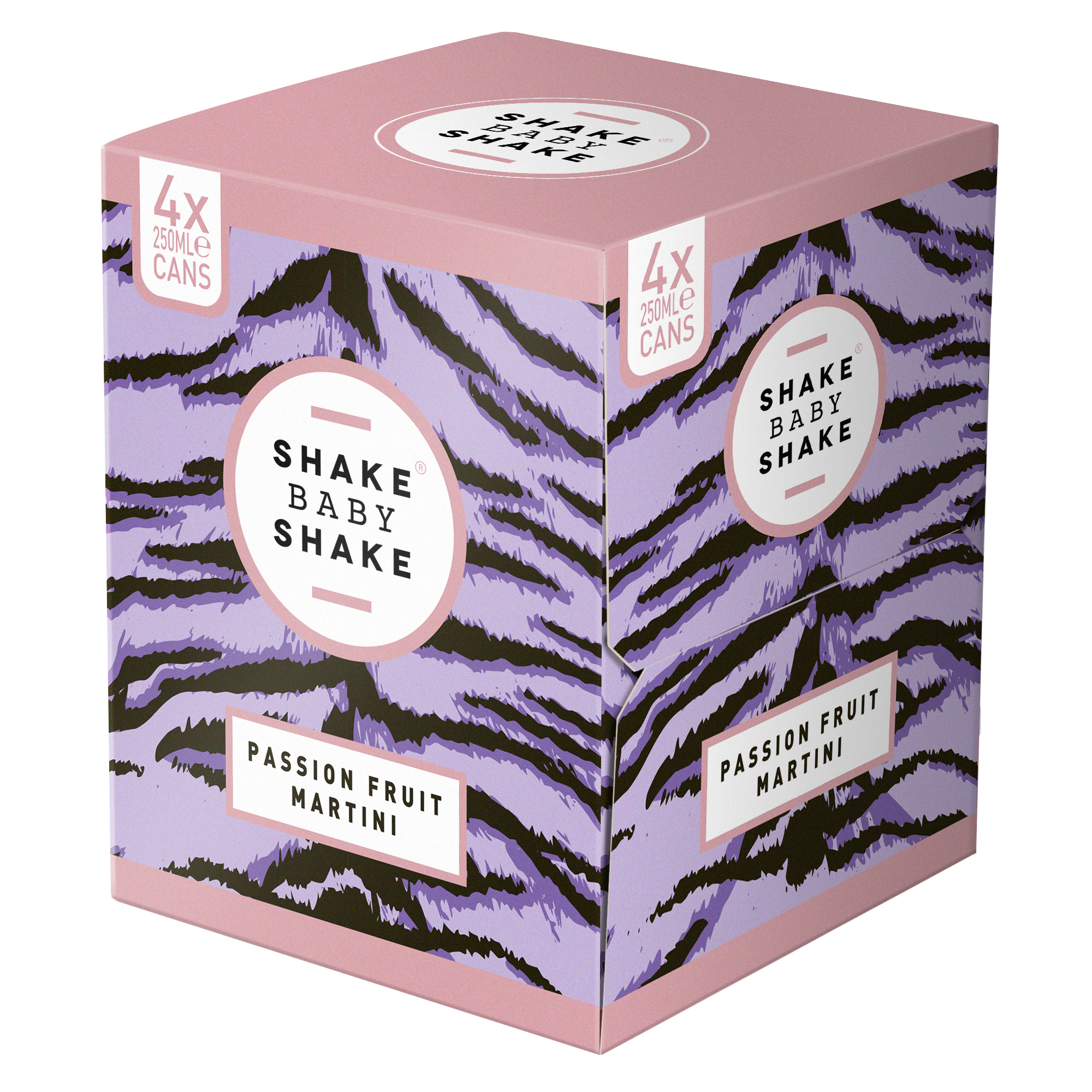 SHAKE BABY SHAKE PASSION FRUIT MARTINI (1 X 4 X 250ML)

SHAKE BABY SHAKE Piña colada (12 X 250ML)

SHAKE BABY SHAKE RASPBERRY MOJITO (12 X 250ML)